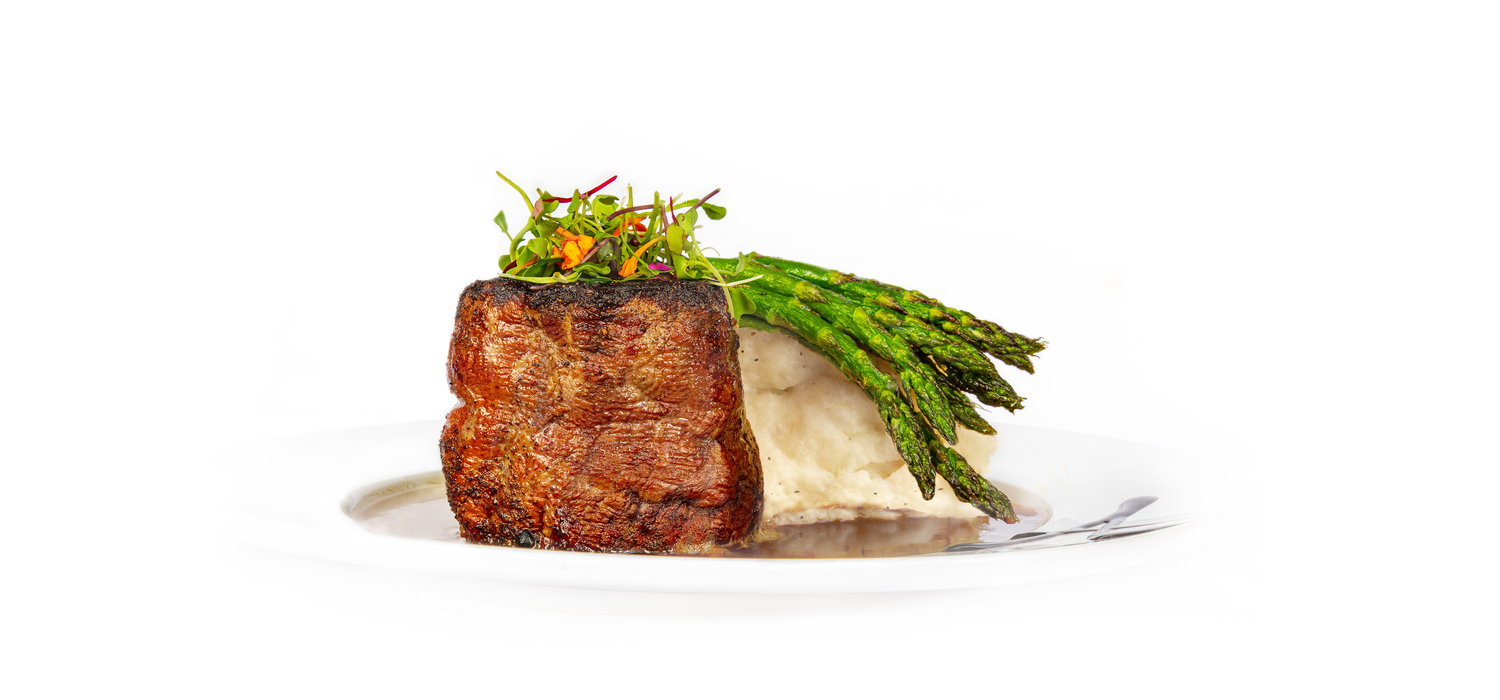 Welcome to The Best Restaurant in Miami
At age 20, Chef Adrianne took a life-changing trip to Napa Valley, California. Her love for the food, wine, atmosphere and everything in-between gave her the drive to turn her dreams into reality. After a few fortuitous experiences and a bit of elbow grease along the way, Chef Adrianne brought her love of Napa Valley to Miami in 2007 as Chef Adrianne's Vineyard Restaurant and Bar.... Read More
Since its inception, Chef Adrianne's Vineyard Restaurant and Bar has created inspiring fine dining experiences. We aim to evoke the same type of ambiance that Napa Valley offers, establishing a comfortable, idyllic atmosphere reminiscent of gorgeous Wine Country views. We curate our menu with Maximum Flavor in mind to ensure each bite, sip and experience is as memorable as the last.
Enjoy fine dining in Miami at Chef Adrianne's Vineyard Restaurant and Bar. Our commitment to Maximum Flavor, attentive customer service and unique ambiance will make your dining experience sensational and memorable. Reserve your table today!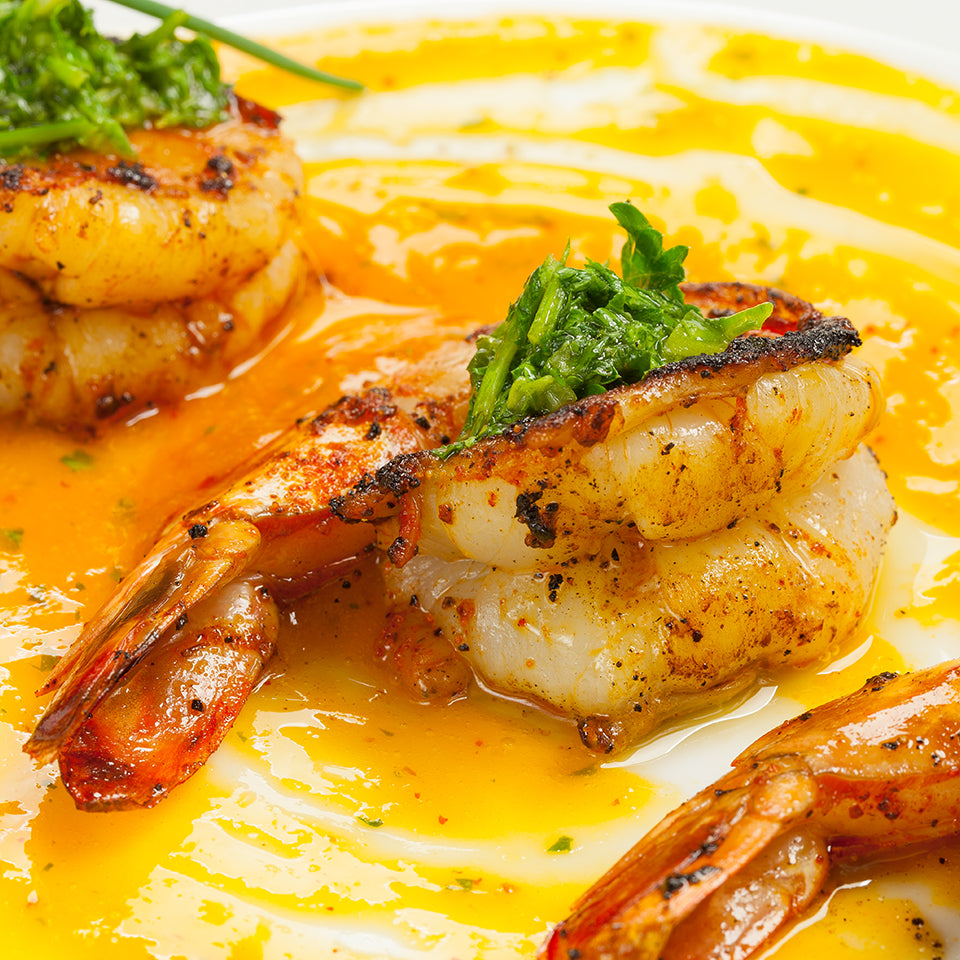 Upscale Dining in Miami
The menu at Chef Adrianne's Vineyard Restaurant and Bar offers a world-class dining experience, bringing the fresh, rich flavors of Napa Valley-style food into contrast with the vibrant culture of Miami fine dining restaurants. We use only the finest ingredients from the best sources to ensure our dishes are exceptionally delicious and nourishing.... Read More
Entrees: Select from various rich, luxurious and tasty main dishes and sides. Try one of our tantalizing dishes to see why Chef Adrianne's Vineyard Restaurant and Bar is the best steakhouse Miami has to offer.
Desserts: We provide a selection of decadent desserts, creating a silky smooth finish to your dining experience. Pair your sweet treat with one of our indulgent after-dinner drinks.
Beverages: True to our Napa Valley inspiration, we offer a wide array of wines, helping you find the perfect pairing for your meal. Choose your preferred beverage from our extensive selection of wines, spirits and beers.
Happy Hour: Enjoy one of our craft cocktails, wines or beers with an enticing appetizer during happy hour. Spend your evening relaxing with the best drinks in Miami.
View Menu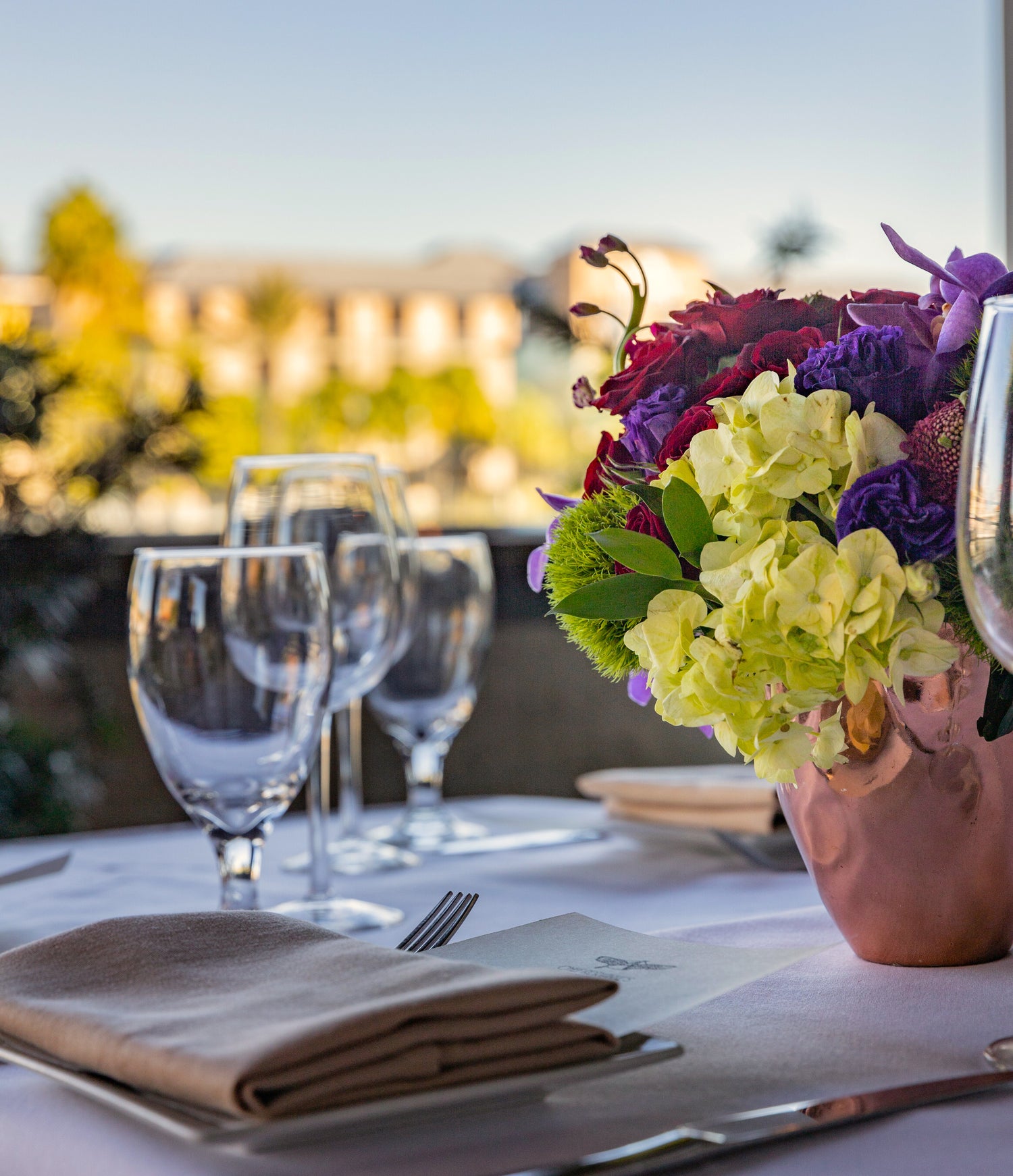 Best Ambiance Restaurant in Miami
Every aspect of Chef Adrianne's Vineyard Restaurant and Bar, from the seating and décor to the food and drink, creates a unique and memorable experience each time you visit. We strive to shape an immersive culinary experience that accounts for the atmosphere as well as the food, ensuring every detail is attended to so your fine dining affair is dynamic and enjoyable.... Read More
Chef Adrianne's Vineyard Restaurant and Bar transports you to Napa Valley, reveling in the romance and peace of the countryside. Enchanting warm wood, rustic bricks and copper accents outline the restaurant, capturing the artisanal values of Napa Valley and the work of the vineyard. Modern aspects tied in with country character give our restaurant a unique ambiance.
The comfortable atmosphere invites you to come, sit down, relax and enjoy a satisfying meal. Soak in the restaurant's charm as our attentive staff ensures your experience is exceptional.
Chef Adrianne's Vineyard Restaurant and Bar offers cozy indoor seating as well as spacious outdoor seating with gorgeous lakeside views. Whether you are dining with a group or looking for a more intimate arrangement for two, we have the seating selection to make your experience comfortable.
MAKE A RESERVATION
Unique Restaurants in Miami for Private Dining and Events
We strive to provide valuable, exclusive experiences to our guests when they visit our restaurant, ensuring each visit is as enjoyable and memorable as the last.
Collapsible content
Private Dining

Book your private event here at Chef Adrianne's Vineyard Restaurant and Bar to make it truly memorable and unique. Whether you want a romantic night out or need a classy setting for a business meeting, our restaurant will provide the perfect ambiance to ensure your event is a success. 

We host events such as:

Weddings
Anniversary celebrations
Birthdays
Date nights
Business meetings
Bridal Showers
Baby Showers
Corporate Events 
Pharmaceutical dinners
Retirement Parties

Whatever your occasion, Chef Adrianne's Vineyard Restaurant and Bar will make it unforgettable through an exquisite menu and a unique atmosphere.
Exclusive Wine Program

Our Vineyard Reserve Club offers members access to our private and personalized wine lockers. Other benefits of membership include:

Special pricing
Preferential reservations
Special events
Personalized plaques
Personal ledgers
Waived corkage fees
Dark Dining

Engage in a truly unique, exciting and immersive dining experience through dark dining. Explore the potential of your senses while enjoying a meal blindfolded. This delicious, multisensory affair will be an exclusive event you and your loved ones will always remember.

This experience is coming soon, so book your reservation now!
Choosing a selection results in a full page refresh.
Opens in a new window.